Have you ever gone unprepared to the supermarket and found yourself buying way more than you thought? Perhaps you got to the checkout and your bill added up to more than your budget?
A visit to the local Coles and Woolworths supermarket stores can be an extremely daunting experience for many grocery shoppers if you're entering the supermarket store without a shopping list.
Retailers are always prepared with a strategy. From clever planning of aisle layouts and highlighting products on sale through ticketing and displays, retailers are aiming to cajole grocery shoppers into purchasing more than needed. The classic are the snacks, perfectly arranged, right at the checkout counter.
In today's modern age, the key to grocery shopping like a pro is to come to your local supermarket ready and prepared. This is where shopping lists come in handy. This is your spending strategy – to stop the compulsive purchases and avoid buying more than you need. A simple shopping list rule to apply - if it's not in your shopping list, don't put it in your grocery basket.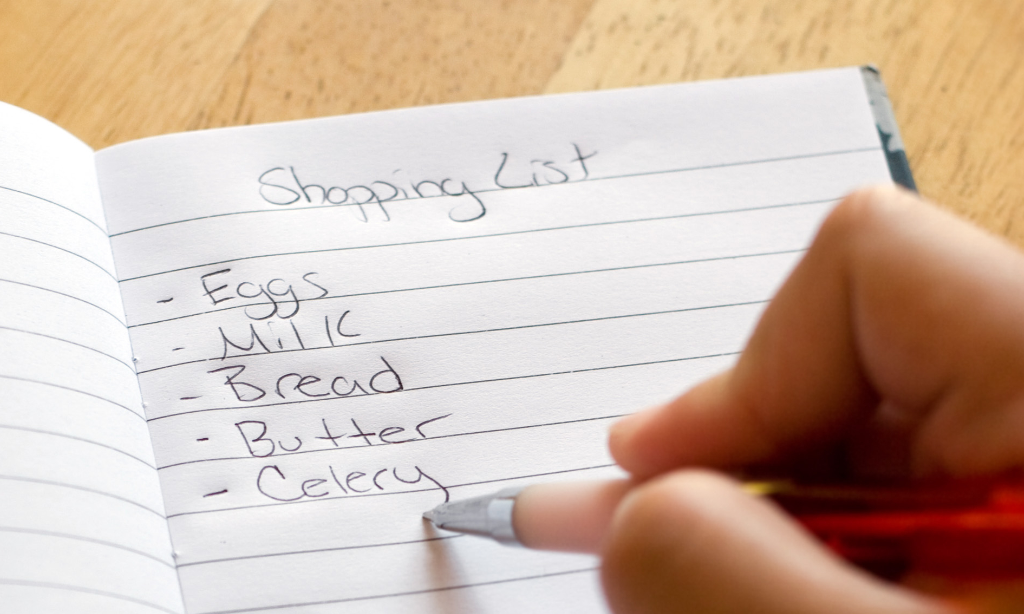 Shopping Lists are extremely useful. They outline exactly what you need to purchase for the grocery shopping - how much you need to buy and where to shop. Simply bringing a grocery list can make you better prepared when walking into a supermarket. It ensures that you never go over your set budget. Research was conducted by our team at frugl and out of a pool of 400 respondents to our online survey, majority of the participants responded that they write out and plan their shopping list before they head out to the supermarkets.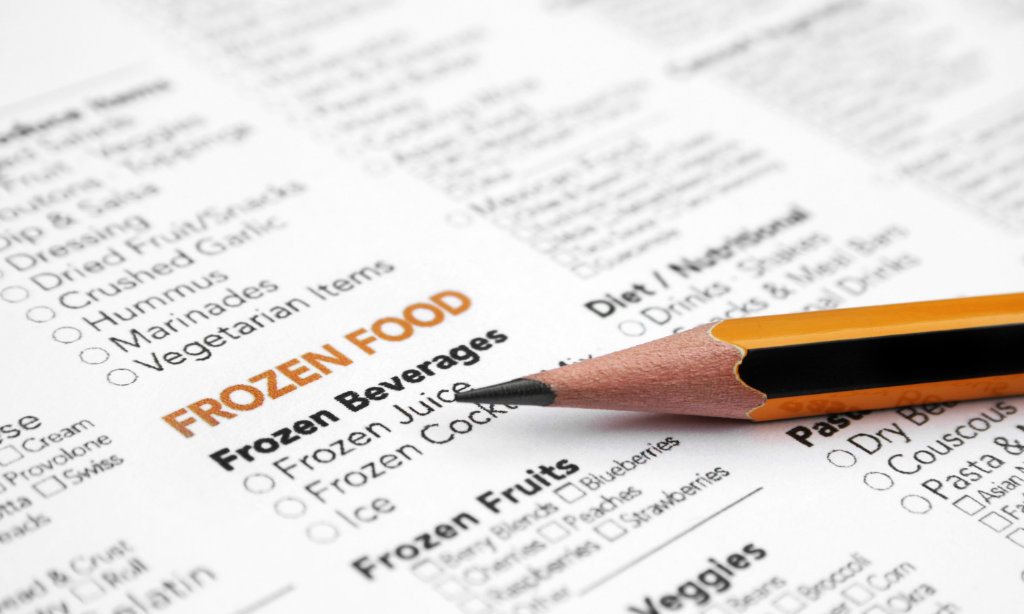 However, hand written shopping lists for your groceries no longer cut it. They can be time consuming to prepare. For the pro shoppers, it requires a couple of hours reading through supermarket catalogues to find the lowest supermarket prices or checking for specials online. Frustrations put aside, when all that planning is done, you have a finished shopping list. If you're like most grocery shoppers, have you noticed that your shopping list looks mostly the same week in, week out? Yet every week, you practically rewrite the same shopping list. Another shopping list phenomenon is the curious case of the shopping list – where did it go? The number of times the average grocery shopper seems to forget their hand written shopping lists at home/in the car or misplace their shopping lists appears to be a very common and regular occurrence.
Introducing to you frugl – Quick and Smart Shopping Lists, made simpler
Say goodbye to hand written grocery lists - Shop better, smarter and savvier when it comes to your groceries. Frugl is the perfect solution to all of the problems that millions of everyday Australians face today, when it comes to planning their weekly grocery lists. With frugl, you can take complete control of your grocery shopping. You can create multiple-smart and simple shopping lists for Coles and Woolworths products on the go - at the palm of your hand, directly on your mobile phone or on your computer. Not only does frugl help you create a smart shopping list of items for you to take to the grocery store, it provides real time prices from Coles and Woolworths for your favorite products, in your local postcode area. You can then send your shopping lists to the Coles and Woolworths online site to Click & Collect your groceries in store, arrange for Delivery to your doorstep or simply bring your mobile device in store with your frugl shopping lists for a faster shopping experience.
Super-Fast User Experience and Instant Search Results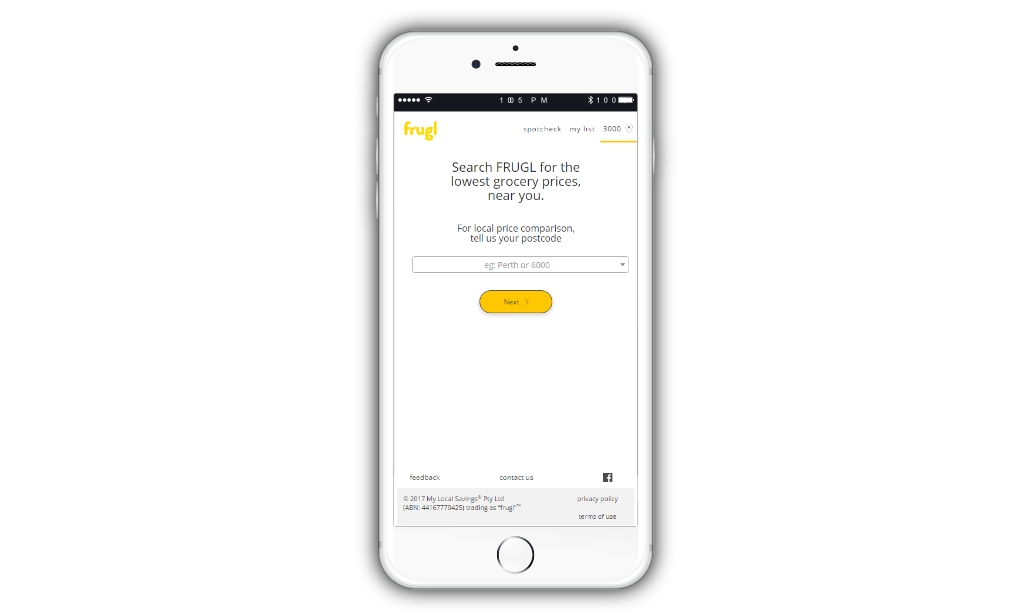 Adding items to your shopping lists with frugl is quick and super-fast. As you search for products to add to your frugl shopping lists, you can instantaneously see which brands for the shopping list item are on Special and which Supermarket retailer provides the best value and bang for your buck. Just like walking into your local supermarket store and checking out the shopping aisles or shopping for groceries online, frugl provides an incredible user experience. The smart interface ensures that you can quickly find what you are after and even quicker by using our quick and smart filters.
Real Big Savings
Save on average, 30% or more each time you shop for groceries. Easily see how much you are saving each time you shop when you view your shopping lists. When you view your frugl shopping lists, you are able to check for cheaper options that are available for your favorite product, using the smart Swap & Save feature. Swap items that are cheaper in price to your current shopping list and compare unit prices to ensure that you save and pay the lowest price possible.
Easy to Manage Shopping Lists
Syncing your grocery shopping lists across multiple devices is super simple and efficient. Create, manage and edit your shopping lists on frugl and see your changes across all devices, from your mobile phone to your computer desktop. In store and remember you've forgotten to add an item to your frugl shopping list? Have the freedom to quickly add and swap items in your existing shopping list.
Create Multiple Grocery Lists
Have someone in the family with dietary requirements or needing to shop on more than one occasion? Or do you have a grocery list that you regularly purchase with your favorite items? No need to worry, frugl allows you to create multiple grocery lists on the go, all in one place. Your lists will be saved and can be accessed at any time, updated with real time prices saving you time from creating a new grocery list.
Check items off your Grocery List as you shop
Finished with your grocery list? Great, now it's time to shop. Cross items off your checklist as you shop in store on your checklist, ensuring you never miss an item.
Stay ahead of the Supermarkets
The days of having to wait for the weekly catalogues to arrive at your doorstep or to visit your local store just to see how much your favorite items cost this week are finally over Access catalogue specials and up to date prices on frugl before planning your shopping list, so you know where to shop for your groceries and how much you'll spend.