Shop for items all at one store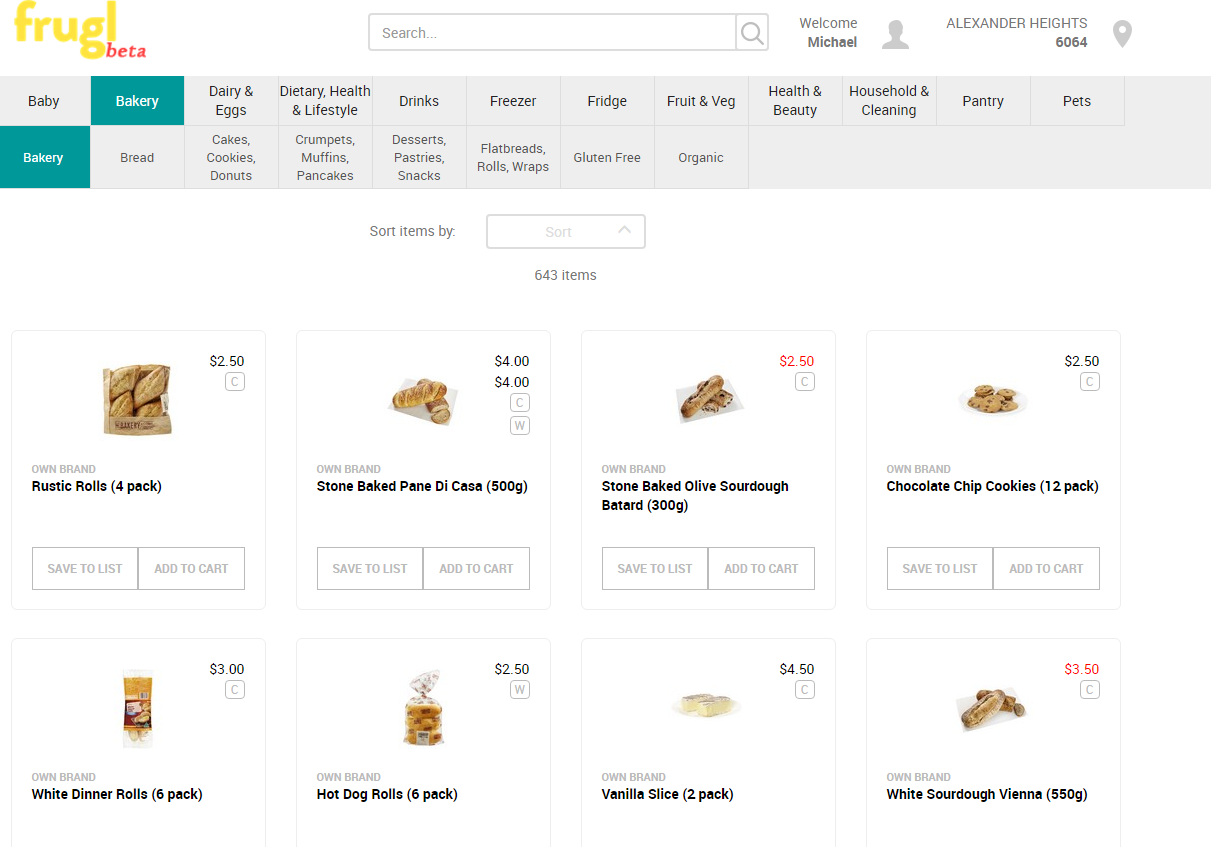 To shop for your grocery items all at one store, ensure that you are looking out for the Coles and Woolworths icons located next to each product. For the example above, certain products are 'Own Brand' and will only have one store icon next to the product. This means that the product is available and on sale at the one specific store only. For products that have both Coles and Woolworths icons next to the product, ensure that you take notice of which prices belong to which Store icon to ensure that you are buying your grocery items all at the one store.
Split Shop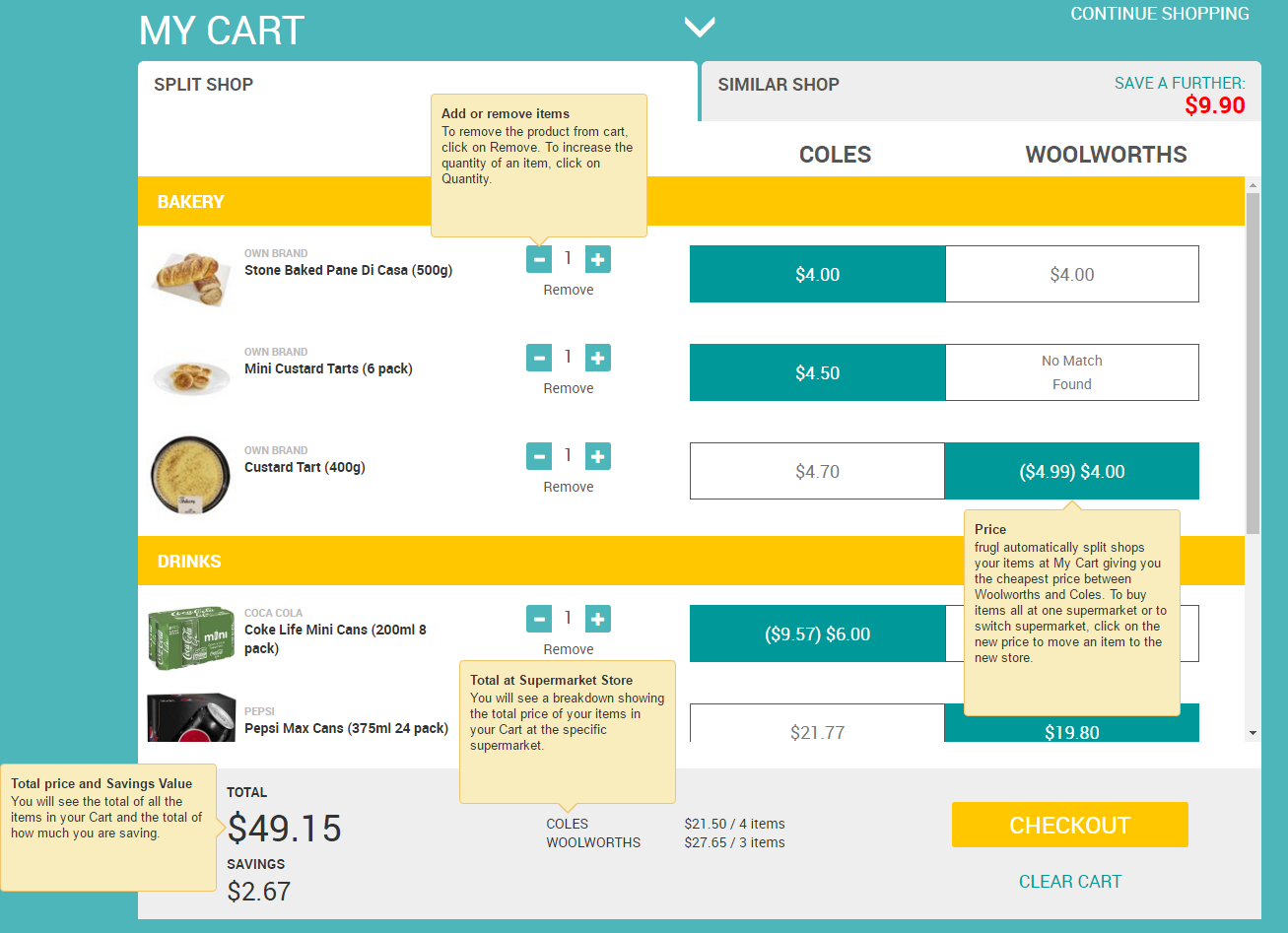 When you are reviewing My Cart, you will be given the option to compare between Prices and Supermarket stores. frugl automatically split shops your Cart to give you the cheapest prices on your grocery, This ensures that you will get the best savings and value on your spending. If you are wanting to switch between Supermarkets for an item, simply click on the price beside the current selection to the new Supermarket store you are wanting to purchase the item from.
Similar Shop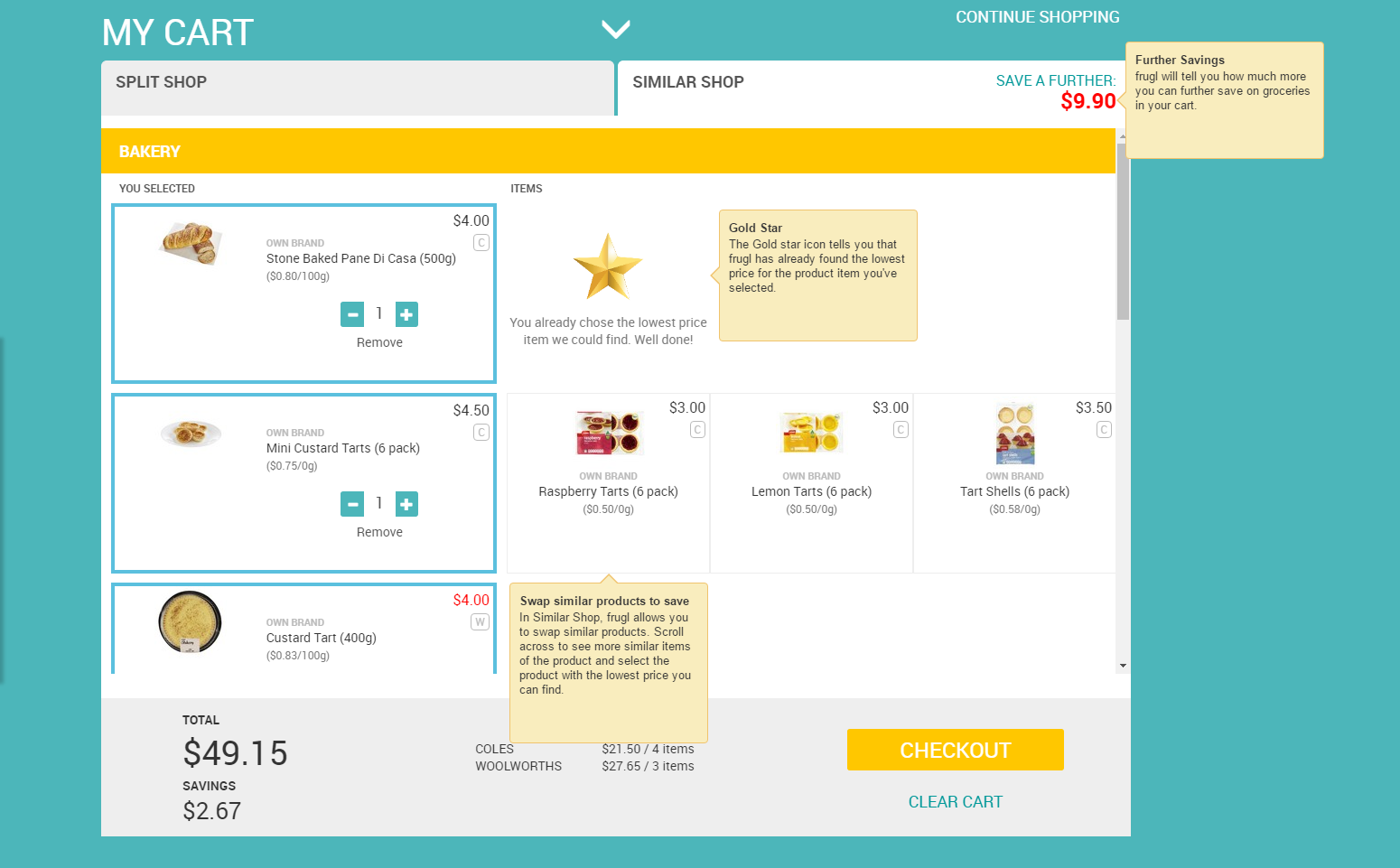 At the Similar shop tab in My Cart, you will be able to compare products. From the items in your cart, frugl will show similar products to the items in your cart. These similar products can help you save more money and get more value out of your spending. If you see a Gold star next to your item, it means that you have already selected the lowest price item. To swap and save, you will see a number of similar products on the right hand side of the items that you've already selected. To look through the similar items, click on the arrow button to scroll across to see more. When you see the product you want to swap, click on the new product to switch. Quick Note* Ensure that you are happy with the items that you have swapped in the similar shop tab, as items that have been switched will not be saved if you decide to click on continue shopping.
Confirm Order
After you have completed reviewing your, clicking on CHECKOUT will direct you to the Confirm Order page. Here you will be able to Save your Shopping List, Create a Checklist, Print your shopping list directly from your default printer or send your shopping order to Coles and Woolworths online for delivery straight to your doorstep.